Rhythm
RHYT-SM-STL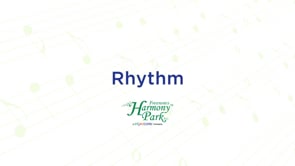 Rhythm
RHYT-SM-STL
RHYT-SM-STL
The fiberglass bars of the Rhythm inspire rhythm and dance.
Click Here to Listen
Product Details
The fiberglass bars on the Rhythm inspire joy and movement. It is a space-saving design providing the African sounds of a wooden instrument without the maintenance challenges. Rhythm is a natural-sounding instrument in a beautiful, natural color and a percussive cousin to the Melody.
Specifications:
Style: Marimba
Tonal Quality: Earthy/Percussive
Notes: 9
Note Material: Coated Fiberglass
Resonated: Yes
Key/Scale: C Major Pentatonic
Range: Alto/Soprano
Mallets: 2 Black (80 Durometer)
Dimensions: 23-3/4"W x 40-7/8"H x 14-1/2"D
* Finished Height varies based on mounting, post style, and desired age group.
Downloadable Resources
| | | | |
| --- | --- | --- | --- |
| Document Name | Category | Date Uploaded | Download |
| Rhythm Installation Guide | PDF | 08/27/2021 | |
| Rhythm 3D CAD File | DWG | 03/23/2021 | |
| Rhythm 3D STEP File | STEP | 03/23/2021 | |
| Rhythm Cut Sheet | PDF | 04/11/2023 | |