Manta Ray
MRAY-SM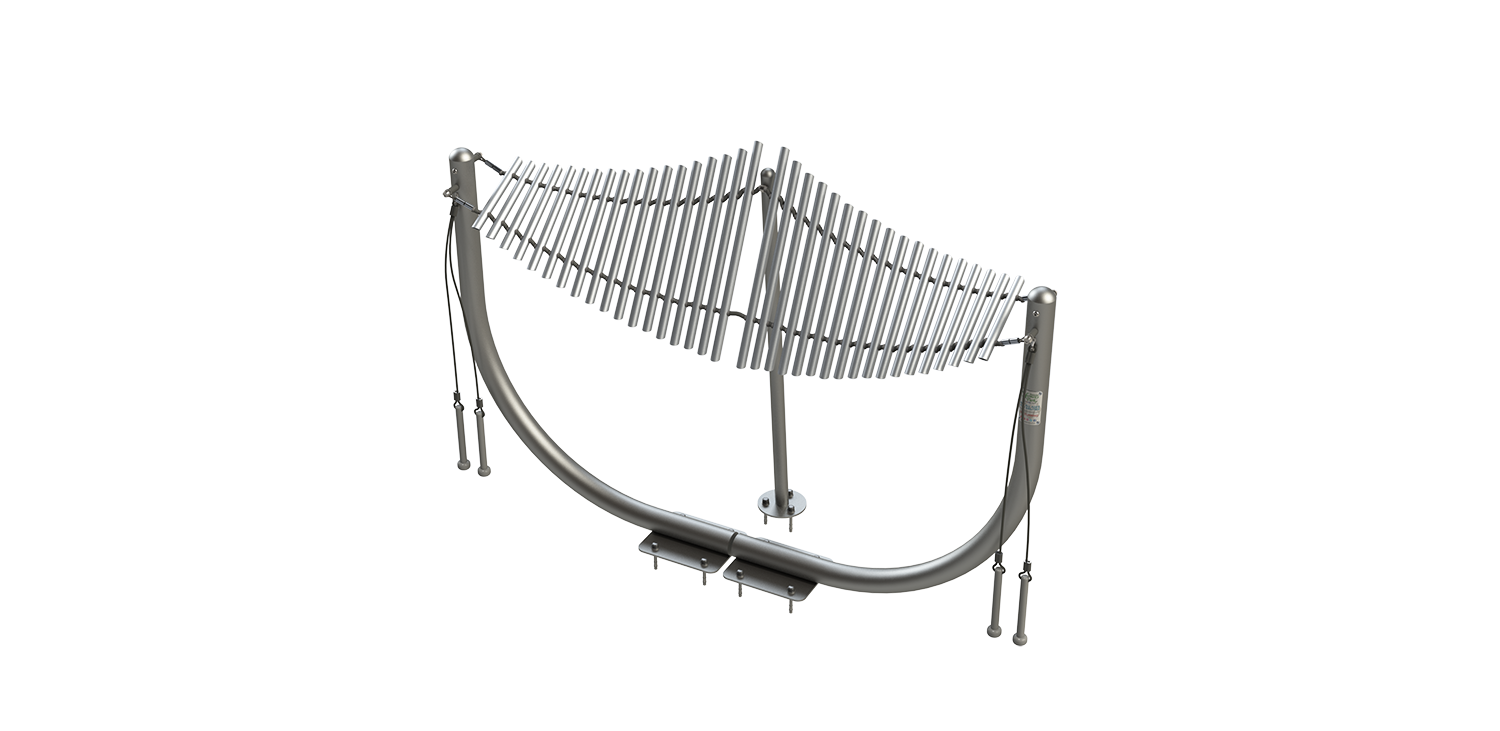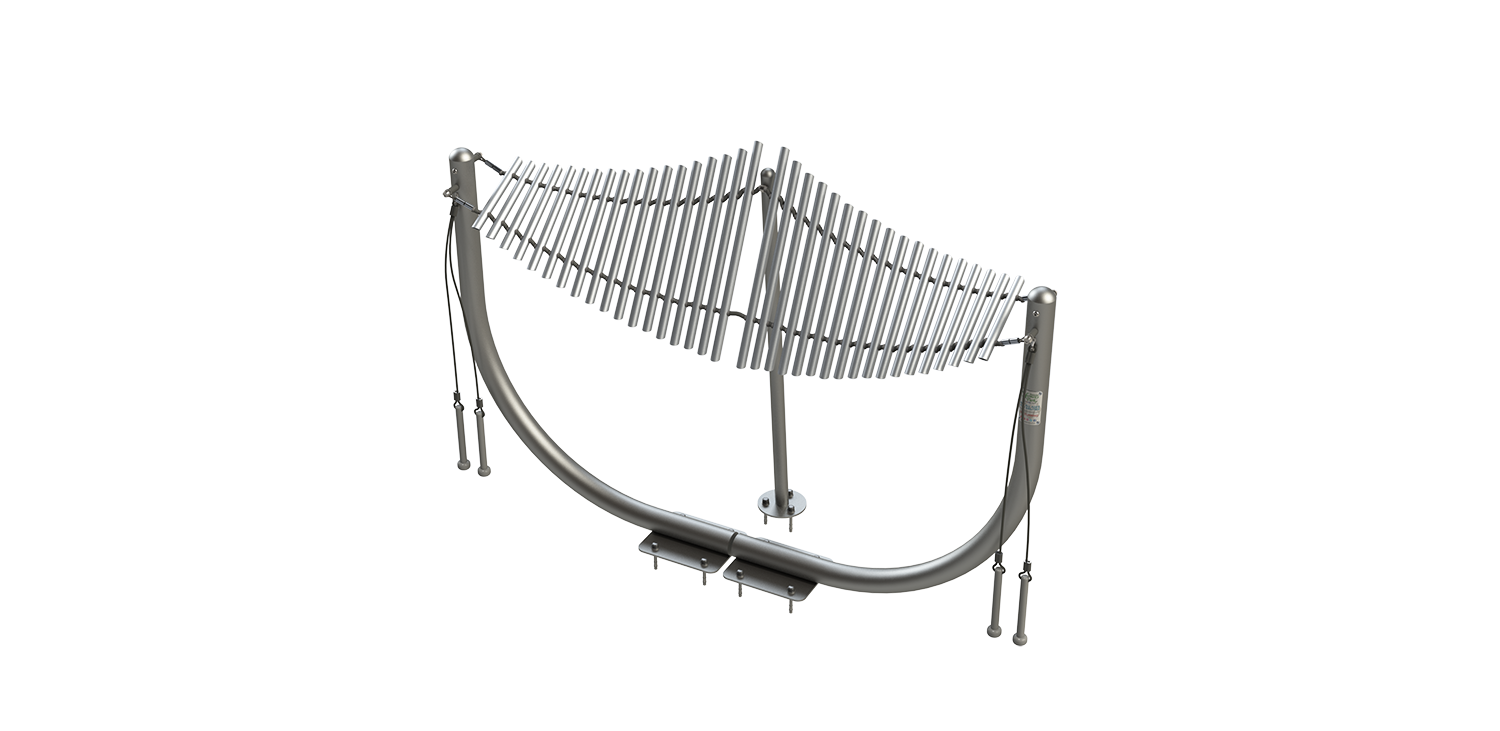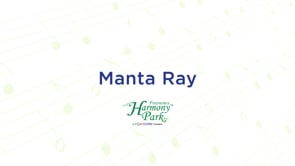 Manta Ray
MRAY-SM
MRAY-SM
The Manta Ray is an undulating, elegantly shaped aluminum metallophone.
Click Here to Listen
Product Details
The design and tonal qualities of the Manta Ray both undulate and ripple, mimicking the actual wingspan of a Manta Ray. Featuring two sides with four mallets, users can produce airy and tranquil sounds from this graceful, artistic instrument. Ideal for two people to play side-by-side.
Specifications:
Style: Chime
Tonal Quality: Bright/Sustaining
Notes: 36
Note Material: Anodized Aluminum
Resonated: No
Key/Scale: C Major Diatonic
Range: Alto/Soprano

Mallets: 4 Gray (90 Durometer)
Dimensions: 72-7/8"W x 47"H x 19-1/2"D
*Finished Height varies based on mounting, post style, and desired age group.
Downloadable Resources
| | | | |
| --- | --- | --- | --- |
| Document Name | Category | Date Uploaded | Download |
| Manta Ray Installation Guide | PDF | 03/04/2021 | |
| Manta Ray 2D CAD File | DWG | 04/05/2021 | |
| Manta Ray Cut Sheet | PDF | 04/11/2023 | |