Harp
HARP-IG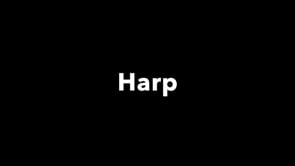 Harp
HARP-IG
HARP-IG
The Harp is sure to attract attention with its sculptural and harp-sounding chimes.
Click Here to Listen
Product Details
The graceful lines and sculptural silhouette of the Harp add unparalleled beauty to any outdoor space. As users sweep both mallets across all 11 bright and sustaining chimes, gentle, soothing, angelic sounds can be heard, bringing joy to all listeners. The upright design invites players to create beautiful music from both sides.
Specifications:
Style: Chime
Tonal Quality: Bright/ Sustaining
Notes: 11
Note Material: Anodized Aluminum
Resonated: No
Key/Scale: C Major Pentatonic
Mallets: 2 Black (80 Durometer)
Dimensions: 43-5/16"W x 68-7/16"H x 10"D
* Finished height varies based on mounting, post style, and desired age group.
Downloadable Resources
| | | | |
| --- | --- | --- | --- |
| Document Name | Category | Date Uploaded | Download |
| Harp Installation Guide | PDF | 08/27/2021 | |
| Harp CAD File | DWG | 02/18/2021 | |
| Harp STEP File | STEP | 04/05/2021 | |
| Harp Cut Sheet | PDF | 04/11/2023 | |